You don't hear many people mention the word "magic" together with "technology" in the same sentence.
But maybe we should start….
To us, a good solution contains a lot of MAGIC, especially when we've collaborated with our clients to bring their vision into life in a very usable way — this means great results for their businesses and their customers.
Amazing things can happen when we work on….
Websites.
Need a new website, an overhaul or just a redesign?  We have the skills and expertise to bring your website into modern times, so your business puts the absolute best presentation forward and engages your customers.
Not sure where to start? No problem. Some people start with existing content and others start from scratch. We guide you through the entire process and make it as easy as possible.
We'll hook you up with new graphics and design, help you organize your content, tag your pages for Search Engine Optimization, set up social media links and RSS feeds… and provide other special needs like newsletter templates, blogs, and community website features.
Together, we get it done.  Check here for our pricing packages
Usability & User Experience.
A good User Interface is essential.
Your developers are the best at what they do and your product capability is awesome. But, do they need help with overall look, feel, and usability?
If your product is unattractive or clunky to use, then your clients may not realize how great your business is.
We layout changes so that future adjustments are easy for your developer to implement. We help cross those T's and dot those I's, ensuring that your application is user-friendly and can remain current in evolving times.
We cultivate an attention to detail that can go a long way.
Technical Writing & Editing.
Introducing your business and delivering products are important…but making sure users have the assistance to use them is critical.
With more than 20 years experience, documenting software, writing user guides, or online help is as easy as breathing to us.
We've supported large enterprise-level applications that have required numerous user guides. We've employed targeted documentation strategies to reduce the amount of content while maintaining effectiveness. We've also produced instructional tutorial videos.
We make sure that your users have what they need, so you have more time to focus on the growth of your business.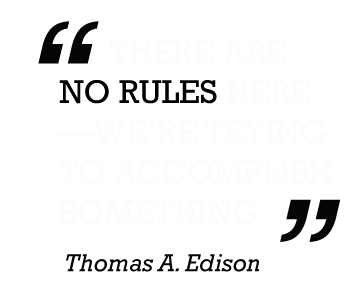 Intuitiveness is Important because…
The faster someone understands your needs and vision, the faster they can produce results. Often our clients are not sure what they need or don't have time to lay out all the specifications and requirements.
That is where "intuitive" is really valuable — it's fast and accurate.
We are well-known for taking a one-or-two-sentence vision statement and quickly assessing what our clients need (and want).
Producing custom quality websites, products, and solutions that are uniquely designed for your staff, customers, and users is our specialty.
And, why IntuitiveCubed?
Your business is your livelihood. Your clients need to know who you are and be able to intuitively navigate your website. Your users need to easily use your software to do what they need to do…
Websites. Web Apps. Software. User Docs + So-Much-More
For many businesses, these are necessities that are inter-twined and multidimensional. At IntuitiveCubed, we "get" how these needs and business requirements interrelate.
Not sure exactly what you need? Give us a simple outline of your needs, and we can do the rest!
We love the people we work with, and they tend to love us back…
"IntuitiveCubed has been a dream to work with and exceeds my expectations on a regular basis. Janet has a gift of coupling beauty with business. She is always positive, patient and insightful. She has great suggestions and asks questions to make sure my needs are met long term."
"Janet has many skills, but the most significant was putting a polished face on an emerging company, since it is much harder to create than it is to edit or change. Janet's graphical design for the application client (of a client/server application) took excellent underlying technology from the simplistic look of a high school science project to a functionally well-designed and very professional look that has held up intact in the face of significant additions in the eight years since."
"IntuitiveCubed did a wonderful job of "getting in my head" to understand my aesthetic, and offered valuable suggestions and powerful visual aids, to make the site easy to use, and visually pleasing. I found Janet to have a high taste level that reflected refined and simple elegance, and a firm knowledge of the necessary elements needed to make the site easy to navigate."